Bali – Kintamani
Kintamani refers to the highland plateau in Northeastern Bali where coffee production thrives. Kintamani is situated between Mount Batukara and the active Mount Agung, the highest point on the island.
This lot comes from one of several producer groups in the area who farm in the Subak Abian tradition.  Subak Abian is based on the Hindu philosophy of Tri Hita Karana, which holds that prosperity comes from harmony among people, nature, and God.  The Subak Abian were among the stakeholders who established Indonesia's first Geographical Indication protection for coffee  — similar to Parmigiano-Reggiano cheese in Italy or Champagne in France.
Bali has a reputation for producing carefully processed coffees with more delicate flavors than typically found in beans from Indonesia.  We liked this coffee for its rich, nutty aroma and flavors of lemon and brown sugar.
Rich, nutty aroma with flavors of lemon and brown sugar.
Excellent as a pour over or Aeropress. We also liked it through the immersion brewer, which brought out a burnt sugar-like sweetness.
Kintamani region, Province of Bali, Indonesia
Typica
1200 - 1500 m
Washed
---
Preferred Brewing Methods
See all our coffee roasts and brewing methods on our Big Brew Board!
Coffee Roast
Profile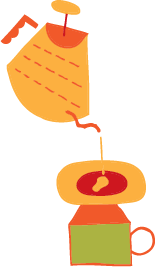 Pourover

Clever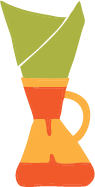 Chemex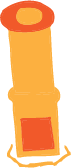 Aeropress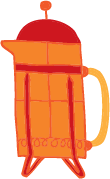 French Press

Espresso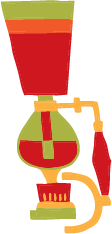 Syphon
Rich, nutty aroma with flavors of lemon and brown sugar.
Burnt sugar-like sweetness