Colombia Cosurca
Empresa Cooperativa del Sur del Cauca (COSURCA) is composed of 15 farmer associations and coffee cooperatives from four municipalities in Cauca, a mountainous province of Southwestern Colombia.
While some areas of southwestern Colombia are known for growing highly profitable (and illegal) coca and poppy plants, the premiums paid to COSURCA members help coffee remain a viable and legitimate business in the region. Since 1993, COSURCA's 1,090 members have developed a strong organizational structure and financial stability as a result of Fair Trade premiums.
Currently, the COSURCA is focused on providing training to members in organic agriculture and ecologically-friendly production methods. The co-op also invests in quality improvement and capacity-building for its members.
This coffee has the kind of balanced and clean profile that we love in Colombian beans. We tasted citrus and caramel with a smooth, almost satiny, body. It's the kind of coffee you can drink cup after cup, day after day.
Smooth body with nice brightness and notes of citrus and caramel.
The pour over methods gave a cup with a classic Colombian profile: smooth and juicy, with lots of citrusy high notes. Our favorite was the immersion brewer, which was complex and syrupy. The Aeropress produced a juicy cup with a super smooth body and an interesting nutty note.
Cauca, Southwestern Colombia
Typica, Caturra, Colombia
1,400-1,900 m
Wet Processed; Sun Dried
---
Preferred Brewing Methods
See all our coffee roasts and brewing methods on our Big Brew Board!
Coffee Roast
Profile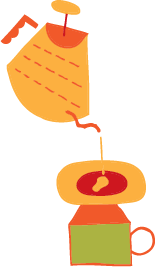 Pourover

Clever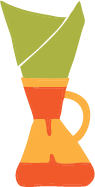 Chemex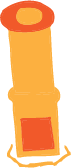 Aeropress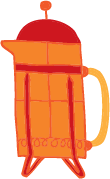 French Press

Espresso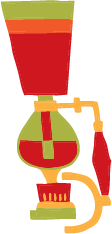 Syphon
Smooth body with nice brightness and notes of citrus and caramel.
Smooth, juicy, citrus notes
Complex and syrup-like
Juicy, smooth body, nutty notes