Ethiopia Harrar
Here at Zingerman's, we are committed to traditionally-made, full-flavored food. For that reason, we find Ethiopia a really interesting coffee growing region. It is, of course, the birthplace of coffee — and we've all heard the story of Kaldi and his goats. But we are also fascinated by the stunning amount of flavor variety found in coffees from Ethiopia. Various combinations of plant genetics, micro-climate, and processing method produce cup profiles that range from citrusy, floral, bright, and elegant, to rustic, spicy, and deeply fruity.
This coffee falls squarely in the rustic camp. It is a "natural" or "dry" processed coffee, meaning that the fruit flesh from the coffee cherry was left attached to the bean as it dried. Natural processed coffees, and this one in particular, have intense fruit characteristics. Famed the world over for its distinctive blueberry mocha flavor, Harrar coffee fetches some of the highest prices for unwashed coffee in the world market.
We love the rich flavors in this coffee, and we can't stop thinking about how good it would taste with a slice of pie. We're glad Zingerman's Bakehouse is next door to our roastery.
Medium to light acidity, full body, with nice mouth feel and deep blueberry notes
Really tasty as a pour-over, Chemex, or press pot. The fruity high notes really sing when prepared as a siphon.
Oromia Region, Ethiopia
Various
1510-2120 m
Natural
---
Preferred Brewing Methods
See all our coffee roasts and brewing methods on our Big Brew Board!
Coffee Roast
Profile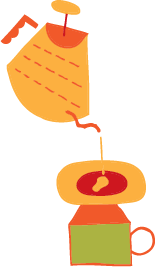 Pourover

Clever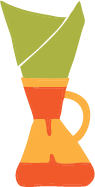 Chemex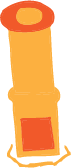 Aeropress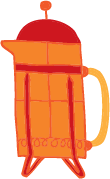 French Press

Espresso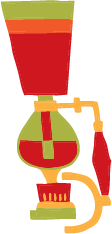 Syphon
Complex & fruity with a distinct blueberry note
Soft and citrusy
Tea-like, lemon and blueberry
Banana Chips and Strawberry