Kenya Kiawamururu
Between Mt. Kenya and the Aberdare Mountains is a little town called Mukurwe-ini. Just outside this town is the Kiawamururu "Factory" – what we would commonly call a mill – where this special lot of coffee gets processed.
The facility is a rather quick 160 kilometer shot up from the capital city Narobi along the Nairo by-Nyeri highway
This 940-member group is wholly member-owned and proudly independent, if technically part of the larger Rumukia Farmers Cooperative Society, who they joined in 2004.
We thought this coffee would be a perfect crisp complement to these warmer summer days. It's juicy and complex, with flavors that reminded us of raisin, honey, and tangerine. Great hot or brewed over ice!
Filtered, v60 pourover, Chemex
Nyeri District, Mukurwe-ini Division, Kenya
SL28, Ruiru 11, Batian
1,750 meters
Washed
---
Preferred Brewing Methods
See all our coffee roasts and brewing methods on our Big Brew Board!
Coffee Roast
Profile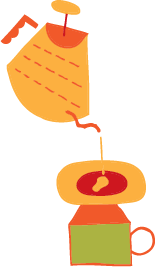 Pourover

Clever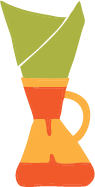 Chemex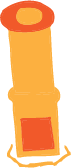 Aeropress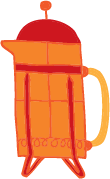 French Press

Espresso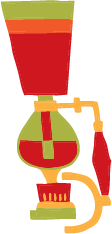 Syphon
Raisin, Honey, Tangerine
Juicy and complex with any filter method