Mexico Oaxaca
This lot comes to us from 34 independent producers around the municipality of San Pedro Sochiapam in Oaxaca, Mexico.  It is a "fully washed" coffee, meaning that during post-harvest processing, all the fruit was stripped from the coffee cherries before the beans were dried.  Washed coffees generally have clean, transparent cup profiles, and are quite uniform from batch to batch.
This lot has everything we love about coffees from Mexico — starting with the rich, cocoa-like base and lovely balance.  But it also gave us a couple of pleasant surprises: a light fruit flavor that reminded us of apricot, and a rich, honey-like sweetness that carried the cup from first sip to last drop.
Smooth and cocoa-like with hints of apricot and honey.
The pour-over yields an exceptionally well balanced and tasty cup–our personal favorite. Prepared as a siphon, the coffee's delicate fruitiness really comes out.
San Pedro Sochiapam, Oaxaca, Mexico
Typica and Caturra
4,700 ft.
Fully-washed with eco-pulpers
---
Preferred Brewing Methods
See all our coffee roasts and brewing methods on our Big Brew Board!
Coffee Roast
Profile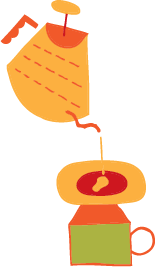 Pourover

Clever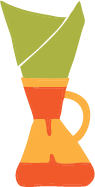 Chemex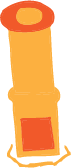 Aeropress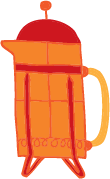 French Press

Espresso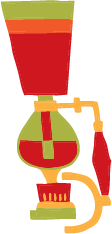 Syphon
Smooth and cocoa-like with hints of apricot and honey.
Exceptionally well-balanced.
Delicate fruitiness shines!