Peru Corral de Piedra
This micro-lot of coffee is produced by the ASPROAGRO Coffee Farmers Association, which is a member of the CECANOR Cooperative. Producers from the association live in and near the community of Corral de Piedra, Peru, which is in the northern part of the country in the Andean highlands. ASPROAGRO is an acronym that stands for "Asociacion de Productores Agropecuarios".
The coffee organization, ASPROAGRO, was formed in 2002 and is made up of producers who own small plots of land. Their goal when joining the CECANOR Cooperative was to not only find an international market for export quality coffee but also to develop and promote organic coffee production as a means to improve the health and economics of the farmers in the Corral de Piedra area where they live and work. Before this group began working with the CECANOR cooperative, all their coffee was sold to a single buyer at a price the buyer set. Unfortunately, many times in this area, the buyer would pay the farmers less than what it took the farmer to produce the coffee. This was happening in Corral de Piedra before CECANOR came in and invited them to join the cooperative. It was then that the farmers of Corral de Piedra were protected by the fair-trade system and could sell their production to the ever-expanding market for organic coffee.
This coffee has a complex and balanced profile. We tasted notes of citrus fruit, chocolate, and graham cracker.
Citrus fruit, chocolate, graham cracker
The pour-over yields an exceptionally well balanced and tasty cup – our personal favorite. Prepared as a siphon, the coffee's brightness sparkles and makes your tongue dance.
Corral de Piedra, Northern Peru
Bourbon, Catuai, Typica
1000 - 1800 meters
Fully washed and sun dried
---
Preferred Brewing Methods
See all our coffee roasts and brewing methods on our Big Brew Board!
Coffee Roast
Profile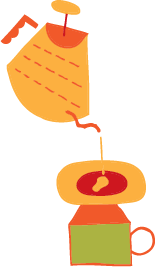 Pourover

Clever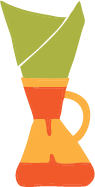 Chemex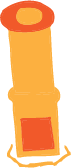 Aeropress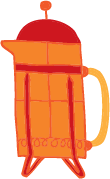 French Press

Espresso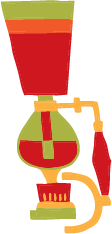 Syphon
Citrus fruit, chocolate, graham cracker
Yields an exceptionally well balanced and tasty cup – our personal favorite.
Brightness sparkles and makes your tongue dance