Peru Erlita's Lot
This coffee comes to us from the finca (farm) of Erlita Baca Arce, one of the cofounders of Cafe Femenino®, a program created to support and empower female coffee producers. The program originated in Peru and has since grown into a movement, present in remote coffee-growing regions in nine countries. 
Erlita's circumstance was typical of many women working in coffee in Peru: while they have always been crucial to coffee production, men traditionally held the economic power. In 2004, 464 female coffee producers in Peru united to change this dynamic and take a step toward empowerment by creating the first Café Femenino co-op.
Now that female coffee producers have a potential to get a better price for their coffee, men are often signing the deeds of their land over to their wives so the product is eligible for Cafe Femenino designation. Men supporting women's work is helping to create healthier communities.  
Erlita and the other women of Cafe Femenino are strong role models for their communities and are inspiring future generations. Her daughter, Ketty, is attending university and studying to be an Agricultural Engineer. 
Erlita's farm is in Nueva York, a small coffee community in the Amazonas region of northern Peru, east of the Andes Mountains. The Amazonas is a high-elevation area, typically 5700-6500 feet above sea level – ideal for coffee trees. 
This coffee has so many delicious layers! On first sip, it has a deep fruitiness that reminds us of plum. It also has a rich, toffee-like sweetness and a full, creamy body.
Creamy and complex, notes of toffee and plum.
We liked this coffee prepared as the v60 pour over and Chemex best -- both produced cups that perfectly balanced the coffee's fruity and sweet elements. The siphon also made a memorable cup -- dense, caramelly, delicious!
Nueva York area of the Amazonas Region, Peru
Catimor & Villa Sarchi
1,500 meters
Washed
---
Preferred Brewing Methods
See all our coffee roasts and brewing methods on our Big Brew Board!
Coffee Roast
Profile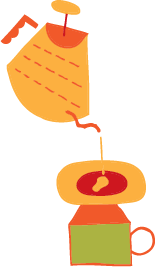 Pourover

Clever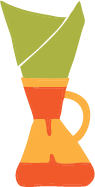 Chemex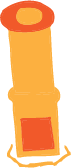 Aeropress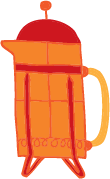 French Press

Espresso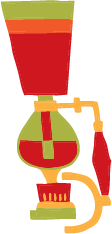 Syphon
Creamy and complex, notes of toffee and plum.
Perfectly balances the fruity and sweet elements.
Perfectly balances the fruity and sweet elements.
A memorable cup. Dense, caramelly, delicious!