Peru Peaberry
This coffee comes to us Cooperativa Agraria Norcafe Peru, an organization of small producers and young professional leaders who returned to their original communities to get involved in coffee farming. They work for the betterment of their communities by prioritizing the education of the children of small producers, providing sustainable income for families, and providing training in resource management and business oversight. Additionally, they offer workshops to encourage environmentally friendly practices, including training for water care and soil conservation.
What's so special about this coffee? To start, it's comprised of peaberry beans – which make up less than 3% of all coffee beans. It's grown near the Cerro Condorpuna, host to one of the largest old-growth forests in the Amazon. The altitude and ample shade of this area makes for an ideal environment for growing high-quality coffee. Peruvian coffee is hand-picked and – after processing – is transported by foot or mule by farmers into town via mountainous trails. Indeed, this coffee tastes as exceptional as its origin. 
This coffee has a complex and balanced profile. We tasted notes of citrus and caramelized sugar.
Well-balanced with notes of citrus and caramelized sugar
The pour-over yields an exceptionally well balanced and tasty cup – our personal favorite. Prepared as a siphon, the coffee's brightness sparkles and makes your tongue dance.
Cajamarca and Chirinos, Peru
Bourbon / Caturra / Typica / Villa Sarche
1500-1700 meters
Washed
---
Preferred Brewing Methods
See all our coffee roasts and brewing methods on our Big Brew Board!
Coffee Roast
Profile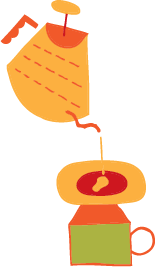 Pourover

Clever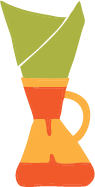 Chemex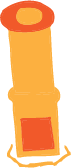 Aeropress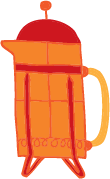 French Press

Espresso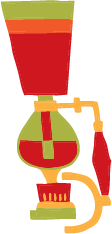 Syphon
Well-balanced with notes of citrus and caramelized sugar
Exceptionally well balanced and tasty
Brightness sparkles and makes your tongue dance