Toast Bar
We are serving up toast made with products from the Zingerman's Community of Businesses and some of our favorite flavorful ingredients.
Available all day. Every day.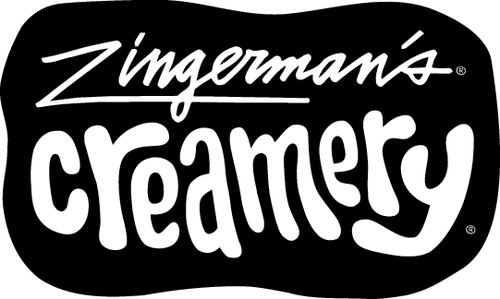 ---
Brot 'n' Butta
Featuring Vollkornbrot bread, made with whole grain, organic rye – freshly milled by our friends at the Zingerman's Bakehouse!
We keep it simple and top it with Kerrygold butter and Épices de Cru sea salt, so that this beyond flavorful bread can SHINE.
$4.49
Caviar of the South
Slow down & warm up, y'all. This toast features Zingerman's Creamery pimento cheese & black pepper, lavishly spread on Roadhouse bread from Zingerman's Bakehouse.
$5.99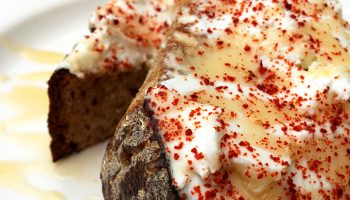 Lauren's Sweet Heat
The winning submission for our Totally Toasted Tournament! Business bee in the front, party pepper in the back! This toast starts off sweet, and ends with a bit 'o heat. Zingerman's Creamery goat cheese, topped with Epices de Cru Korean pepper and a drizzle of Coffee Blossom honey, on Zingerman's Bakehouse Roadhouse bread.
$7.49
Miche'lle my Belle
These are toppings that go together very well: Zingerman's Creamery cream cheese made with milk from Calder dairy, 'extra bold' Tellicherry pepper from the mountains of Kerala, and extra virgin olive oil from California Olive Ranch. Served on Country Miche bread from the Zingerman's Bakehouse.
$5.99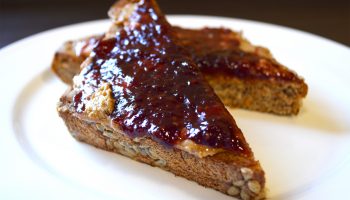 Sweet Wheat
Delicious & nutritious! Agrimontana raspberry puree and NaturAlmond almond butter, served on Country Wheat bread from Zingerman's Bakehouse.
$5.99
Teutonic
You'll be shouting "Guten Tag!" Zingerman's Creamery fresh goat cheese, Uzbek wild black cumin from Epices de Cru, and two stacked slices of Dinkelbrot bread, a traditional German loaf made with spelt flour, potato and sunflower seeds.
$7.49