Espresso Blend #1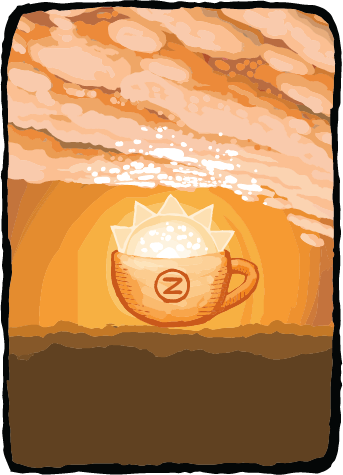 Our Espresso Blend #1 defies many conventions in the coffee world. It comes from a single farm, but is a sophisticated blend of different coffee plant varietals and processing methods. This 'blend' is the result of our ongoing decades-long relationship with Daterra Estate, starting on the farm's cupping table.
Daterra Estate may be the world's most technologically advanced coffee grower. They pioneered the Penta(tm) System that ensures quality from the plants in the nursery to the shipping of the coffee beans. The coffees' in our Espresso Blend #1 benefit from all of Daterra's innovations including a 7-step sorting process which uses 2 different laser sorters. The finished coffee is then stored in perfectly climate controlled wooden silos and shipped to us 5 times throughout the year for consistent quality year round.
Daterra's attention to detail also extends to their care for people and the land. Their name means "from the earth". Daterra has been preserving and restoring native forests, wildlife and waterfalls resulting in 50% of their land being designated Natural Preservation Areas. They also lead the industry with their on-site school for workers' children and are highly sought in the area as the employer of choice.
Velvety body, subtly sweet & super rich
Crafted to produce an espresso with a luxuriously thick crema that pours like warm honey. As drip coffee and as an Aeropress the heavy body and sweet nuttiness comes through.
Near Patrocinio, State of Minas Gerais in Cerrado Region
Bourbon, Caturra, Mundo Novo, Icatu
1,200 meters (3,900 ft)
Blend of Natural and Pulped
---
Preferred Brewing Methods
See all our coffee roasts and brewing methods on our Big Brew Board!
Coffee Roast
Profile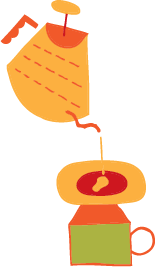 Pourover

Clever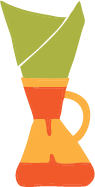 Chemex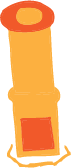 Aeropress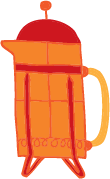 French Press

Espresso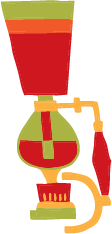 Syphon
Velvety body, subtly sweet & super rich
Rich body, toasty cocoa
Creamy caramel with a hint of spice
White cake, chestnut, blood orange
A thrill of sweet nuts & dark chocolate