French Roast
French Roast refers to a dark roasting style that is surprisingly difficult to do well. We currently use a Guatemalan bean from the farm Finca Santa Anita. This bean serves delicious as a French Roast, as it keeps its regional characteristics while still being able to take a lot of heat. This coffee has a slight, pleasant acidity and notes of sweet, dark cocoa.
Full-bodied and really rich – our darkest roast
Syphon brings out the sweet tannic and currant flavors. Pour over reminds us of sweet barbecue. The Clever makes a toasty and sweet cup.
Near Purulhá, Department of Baja Verapaz, Guatemala
Catuai and Caturra
1,250-1,300 meters
Fermented & Washed; Dried in Mechanical Dryers.
---
Preferred Brewing Methods
See all our coffee roasts and brewing methods on our Big Brew Board!
Coffee Roast
Profile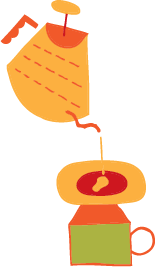 Pourover

Clever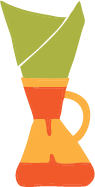 Chemex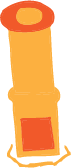 Aeropress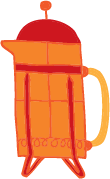 French Press

Espresso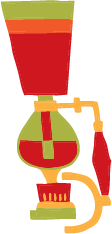 Syphon
Full-bodied and really rich – our darkest roast
Sweet, toasty, pumpernickel
Smokey, caramel, tobacco
Salty, tannic, oaky, grapefruit