Honduras Pablo Paz
A few of us visited Honduras in February 2015 to learn more about the coffee produced around the municipality of La Union, a town about 12,000 in the western part of the country. The highlight of the trip was meeting Pablo Paz, a producer in one of the villages nestled in the mountains around La Union. Pablo comes from a family of growers who have produced quality coffee for decades—long before many folks in the specialty coffee world were paying a premium for high quality beans or taking trips to remote areas of the world to source rare and distinct micro-lots. This is the fifth year we have purchased Pablo's coffee and we continue to be inspired by his commitment to quality. Coffee plays an important role in Pablo's life on multiple levels. No doubt, it is his livelihood. But coffee is also a source of pride and a means of connecting to his village and to his history. And yet, Pablo has seen the final product of his efforts—a bag of roasted coffee—on only a few occasions. When we met Pablo, we presented him with a sample of his coffee, brewed it, and drank a cup together. He liked it. And for a few minutes, the world felt exceptionally small.
Cocoa-like body with flavors of vanilla & almond
The immersion brewer and press pot both bring out the coffee's rich body and sweetness. Filter methods yield a really clean, well rounded cup.
Mountains around La Union, Department of Lempira, Honduras
Catuai and Catimor
1500-1525 m
Washed; Dried in Solar Dryers
---
Preferred Brewing Methods
See all our coffee roasts and brewing methods on our Big Brew Board!
Coffee Roast
Profile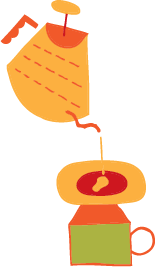 Pourover

Clever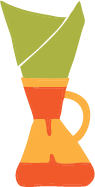 Chemex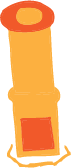 Aeropress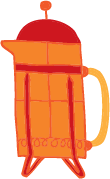 French Press

Espresso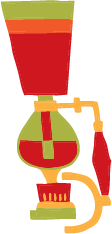 Syphon
Cocoa-like body with flavors of caramel & almond
Nutty, good body
Sweet, melon-y, clean finish.
Raisin, dry spice, pecan